Massage
First time Clients
60 minute massage $65
90 minute massage $95
                                        30 minutes          60 minute            90 minute         

Bi-Monthly Rate         $46                       $70                       $100
Monthly Rate              $50                        $80                      $110
Standard Rate             $60                        $90                      $120
add Aromatherapy or CBD to any session for $18
Swedish Massage  – The goal of this type of massage is to relax the whole body, increase oxygen in the blood, improve circulation and flexibility with relieving tension.
Deep Tissue – This massage technique focuses on realigning deeper layers of muscles and connective tissue. The movement is slower and the pressure is deeper and concentrated on areas of tension and pain.
Sports Massage – Any athlete can benefit from this type of therapy.  It focuses on areas of the body that are overworked and/or stressed from repetitive movement.
Prenatal Massage – Women looking to relax tense muscle, improve circulation and ease back pain throughout their pregnancy should get prenatal massage. Hot Stone is not recommended for expectant mothers.
Therapeutic – This type of massage is used to improve overall health, reduce stress and relieve muscle tension.
Myofascial Release – This massage involve gentle sustained pressure into the Myofascial connective tissue to eliminate pain and restore motion.
Structural Integration – Balances and aligns the body by lengthening and repositioning the fascia so the body can return to its structurally optimal position allowing the body to move with more ease and fluidity.
Cranial Sacral Therapy – The goal is to release compression in the bones of the head, spinal column and sacrum to alleviate stress and pain.
Reflexology – Reflexology is specific pressure to specific areas on the hands, feet or ears.
Aromatherapy – Essential oils are added to the lotion to enhance relaxation and to absorb the oils benefits through the skin.
CBD – CBD massage is a medicinal approach
Full Body CBD Massages
CBD, or cannabidoil, is used in massage as a topical treatment for pain-relief and relaxation.
Additional benefits of CBD may also include anti-inflammatory, anti-anxiety, anti-nausea, and pain-killing properties.
60 Minute CBD Massage: $100
90 Minute CBD Massage: $136
Fringe Massage
(Scalp, Hands, and/or Feet ONLY) Choose all three or any combination of Scalp, Hands, and Feet. Or just pick one. What you want to do for 30 Minutes is up to you. Have a truly luxurious time by extending your session to a full 60 Minutes.
30 Minute: $32
60 Minute: $62
(Offered Wednesday's and Friday's 11:00am-1:00pm)
Reiki
Reiki a form of energy that uses a hands on approach. Energy is drawn from the universe and sent from the hands to the client to help heal every aspect of life. It is a holistic system with its origins in Eastern traditions. Helps to reduce stress and anxiety, relief from pain and better sleep.
30 Minutes: $41
60 Minutes: $71
90 Minutes: $103
(Offered Wednesday's and Friday's 11:00am-1:00pm)
Aura Cleansing/Chakra Balancing
In this session you will have the seven major energy centers of your body balanced and cleansed. You will also have the energy around you cleansed. You will learn how to ground yourself and keep your Aura clean.
30 Minutes: $41
60 Minutes: $71
(Offered Wednesday's and Friday's 11:00am-1:00pm)
Guided Meditation
Each Meditation is geared toward the group or individuals needs. Experience the tranquility this meditation brings to a safe space. No prior experience is needed. Whether you are new to meditation or a seasoned meditator, this meditation is a great way to reach a state of calmness.
60 minutes: $71
(Offered 2nd sunday of every month 10:00am-11:00am)
Acupuncture/Pediatric Acupuncture (Offered by Allison with Light and Dark Acupuncture)
Acupuncture can help with Chronic Pain Relief, Injuries, Stress, Immunity Boosting, Digestive Health, Men's, Women's (Pre & Post Partum) and Children Health, PTSD, and Health Restoration. Cupping, Aromatherapy, E-Stim & Hormone Health can also be used in your sessions.
For more information regarding booking, please visit OR scan the QR code: https://lightdarkacu.janeapp.com/locations/light-dark-acupuncture-littleton/book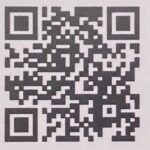 Quantum Wellness
It is a non-invasive assessment tool  for assessing health issues. It uses state-of-the-art computer technology  to measure the body's energy system through acupuncture points on the skin. Electrodermal screening is a valuable tool in the identification and treatment of disturbances in the body such as allergies, food sensitivities, or problem areas in the teeth, gums and jaw, hormonal deficiencies, vitamin or enzyme deficiencies, or infections. By clicking on this link you will find more information. https://laiecarol02.wixsite.com/quantumwellness8/faq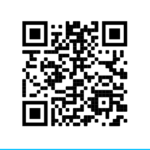 You can find more information by scanning this QR code as well.
RootFx (Offered by Lori)
An unique form of functional strength and mobility training
There are 3 training methods that we have developed in RootFx that we combine to achieve our strength and mobility goal.
1. Tension Release Training – TRT is a revolutionary way of exercising that releases muscle and joint tension while simultaneously increasing strength and range of motion.
2. Dynamic Core Movement – DCM is a life-changing tool that helps eliminate the source of tension and pain patterns in your body.  Negative patterns can arise from repetitive use, poor posture habits developed over a lifetime, weak  muscles that do not have the stamina to perform daily functions or previous injury that is adversely affecting your body.
3. RootFx Strength Training – RST is used to stabilize and strengthen weak muscles and stiff joints after you learn to release tension patterns.  The strengthening reinforces the positive changes from the Tension Release Training. RST is a progressive step that occurs after you release tension and increase your range of motion
To join a class you must have 2-3 private sessions with Lori.  You will then be able to join classes either in person or on Zoom with our on-line community. Please contact Lori at 303-550-1328. OR Visit Rootfx.net for more information.
In-person classes will be held at Bodyworks Massage Center.  These classes are limited to 5 people.  Live Zoom classes will also be going on at the same time if you prefer to workout at home.
Please notify the office, by phone, 48 hours in advance if you will need to cancel or reschedule your appointment, for any reason. That way, clients who are in need of treatment can be seen as soon as possible. Clients that have scheduled an appointment & notify the office 24 hours in advance for canceling/ rescheduling will be assessed a $35 fee. Same day cancellations and no shows will be subject to the full service amount.
ALL GIFT VOUCHERS EXPIRE ONE YEAR AFTER PURCHASE