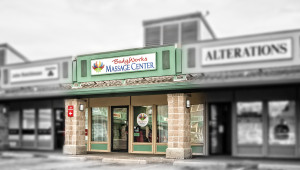 Welcome to BodyWorks Massage and Wellness Center
Our Center is a calm and welcoming atmosphere where you can reach your wellness goals.
We have highly trained,  Colorado licensed Massage Therapists to provide you with the massage you need.
We use a variety of modalities such as Swedish, Deep Tissue, Therapeutic,  Sports, Prenatal, Cranial Sacral, and more.
Your massage goals can be achieved through full 30, 60 or 90 minute massages.
We can also add Hot Stone, Aromatherapy & CBD to help reduce stress and muscle soreness.
We can also provide all your skin care needs.  From our signature "The Works Facial" to more specialized "Anti-Aging Facial" or "Detox Facial", we can bring out the beauty in your skin.  Our Aesthetician also specializes in Mircodermabrasion, Chemical Peels and full body waxing to keep your skin smooth!
You can also achieve all your acupuncture needs! This dynamic and integrated health care system is used to help activate the natural, self-healing abilities of your body.  Our First time Client Consult is customized to fit your needs.